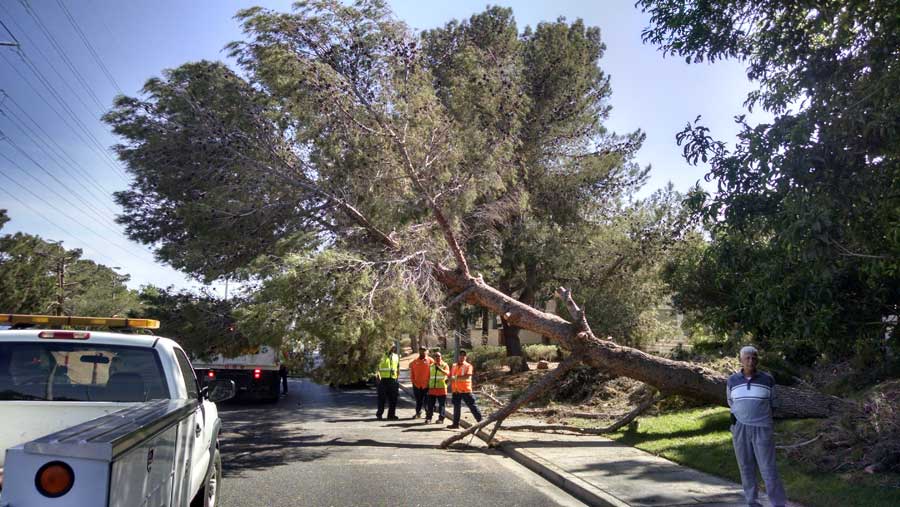 It is undoubtedly hard to say goodbye to a tree, mostly if you have lived in your home for many years. Nevertheless, if a tree is now dangerous, it can be a risk to the home and family members.
Trees have many advantages to give; they are gorgeous and can supply us with cooler homes and provide shade for relaxing outdoors. They are genuine treasures offered to us by Mother Nature, though we often forget that they can also be a liability. This is true particularly of larger, older trees.
A tree that becomes a hazard can end up costing you several thousand dollars. And the worse component is that threats aren't always apparent. You can have trees in your home that are poor, and you cannot even tell. Nevertheless, if a part of that tree comes crashing down, you will be held legally accountable for any damage or injury that can occur. The best way to prevent such unfortunate circumstances is to hire a professional tree expert to immediately check your trees.
But how can you tell with an untrained eye your tree can be a hazard? Here are a few things you can look for and decide whether you need to have a local San Antonio tree removal if a threat is posed.
Tree Removal San Antonio TX
Whether a tree is obstructing your house or blocking your view, our tree expert can remove your unwanted trees. We are here to provide you with an outstanding tree removal service San Antonio residents have highly reviewed. We can also conduct crane-assisted tree removal to effectively remove a tree and offer practical and safe tree removals for our clients.
We are proud of our service and ensure that after the task is done, the area is left cleaner than we found it. We will inspect the situation and give close consideration to your requirements and desires, provide you with detailed suggestions based on our extensive knowledge, and perform the complete tree removal San Antonio TX homeowners deserve.
At Tree Trimming San Antonio, we will make the procedure comfortable, and you can be confident that we will finish the job right on time. Give us a call or send us an email, and we will reach out to you. We will review your tree circumstance and set an appointment for a free estimate. When you approve the estimation, we will schedule the tree removal.
Contact us today for a free quote!
Tree Trimming San Antonio Reviews
We'd Tree Trimming San Antonio do several tasks for us, including removing shattered limbs, trimming/pruning, and total removal of a large cottonwood that was too close to a fence. And I am satisfied with their job. I'd endorse them for any tree must-have.
The group at Tree Trimming San Antonio is AMAZING! They did a great job removing trees in m yard and leave no mess. I highly recommend Tree Trimming San Antonio.
We'd a fantastic experience with Tree Trimming San Antonio. They cut our tree the other day and did a tremendous job. We had the tree cut by some other businesses in the past, and I'm not happy with their work. So now, Tree Trimming San Antonio is the only tree company I trust. Thank you!
Tree Trimming San Antonio trim one tree and remove two other trees in my yard, and I am pleased with their service. The crew are friendly and respectful and completed the job right on schedule. I will surely hire them again in the future.
I want to remove the tree in front of my garden for a long time, but I could not find the right company. Then my neighbor recommends Tree Trimming San Antonio, and I am happy I consider it. The team is professional and finishes the job safely and soundly. Great job!